Paws Across America is a national campaign to promote responsible pet ownership and to help you learn about proper care and training for your pets.

On this site, we'll spotlight events across America that bring pet owners and animal professionals together in a common cause: to celebrate the many ways pets enrich our lives.

Here we'll feature stories and events that demonstrate the paws-together community of animals and animal-lovers, from veterinarians, animal shelters, breeders, groomers and pet-retailers to average pet owners—a community that reaches all across America.

We invite sponsors and partners to become a part of our campaign and to join us in organizing chapters of the Paws Across America family in other cities and other states.

Each year, some 15 million pets are destroyed, often because pet owners don't know their options. It's our goal to create a positive message that pets are wonderful friends who deserve the best treatment we humans can offer them. We'll be creating events and programs that reach coast-to-coast in this effort.

We look forward to joining hands with, and seeing our pets join their paws, all the way across America!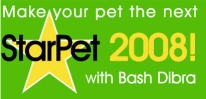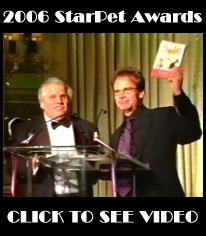 Howl-O-Ween


See Howl-O-Ween Flyer
NEW BOOK!



The new Star Pet book by Bash Dibra is now available at your local bookstore or click here to order an autographed copy from our site!
Other Books:





Just released last October



DogSpeaking With Bash
by Kitty Brown

Now you can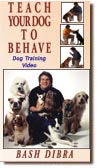 hear and see Bash.
This file will automatically download using RealPlayer and, depending upon connection speed, will take a few minutes.

Be Sure To Check Out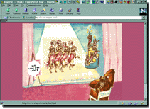 Our Sister Website
"Make Your Pet A Star"

Dogs and Cats
Need Good Homes


At ASPCA PetFinder