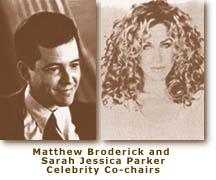 Stage and screen stars Matthew Broderick and Sarah Jessica Parker, husband and wife in real life, will team up with their Border Collie, Sally, as "Celebrity Co-chairs," who along with "Honorary Chair Dog" Wishbone, the "tale"-wagging TV canine, are lending their support to the fifth annual Pets, People & Parks! A prelude to National Pet Month in May, the event will feature Soap Opera Stars who will gather with dog and park lovers in Van Cortlandt Park to raise funds for the park and the soon-to-be-opened Van Cortlandt Park Dog Playground.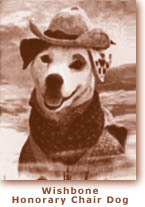 Last year's Soap Star participates included: Carrie Genzel and Michael Lawry (All My Children); Amy Ecklund (Guiding Light), her husband Jon, and their Miniature Pinscher Eloise; and Marquette brothers Jamie (All My Children) and Gregory (Another World) with their pet Lhasa Apso Ginger. Event Chair will once again be internationally acclaimed animal behaviorist and Bronx resident Bashkim Dibra—"Dog Trainer to the Stars."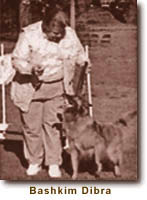 Returning as event MC is pet writer and broadcast journalist, Kitty Brown. Festivities throughout the day include the Northeastern Disc Dog Network, whose frisbee dogs will perform their aerial antics as well as Canine Good Citizen testing administered by the Bronx County Kennel Club. (The test is only $5.50.) A host of pet exhibitors, food, music, children's activities, and more will be featured, including the City's largest Pooch Picnic.
Pack a picnic lunch (people and dog food) and enjoy a special performance by Tom Brackney's Madcap Mutts from Broadway's Will Rogers Follies and the Radio City Music Hall Easter Show.